Take a Look at
Our Projects
Perspective Glass Company's Project Managers and Field Install teams can handle all size projects. Explore some of our projects below:
Our Top
Services
Form and functionality are beautifully integrated with innovative glass solutions that help highlight the aesthetic of each building's architecture. Our team designs, tests, fabricates, and installs storefront and curtainwall systems for projects across South Florida.



new construction
estimating

hvhz approved
ptac louvers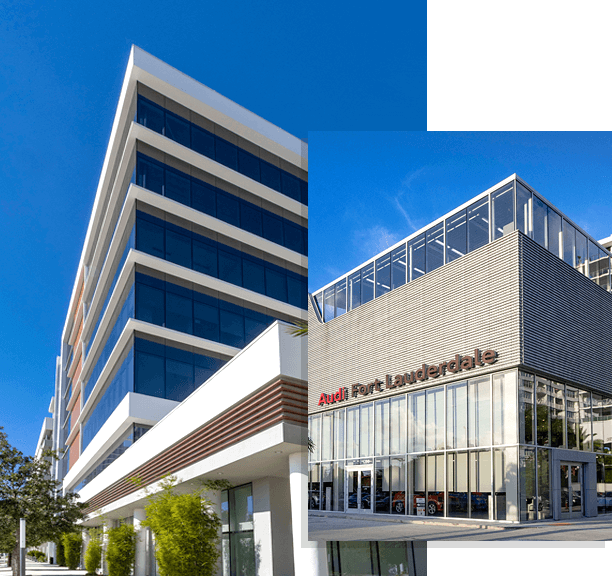 About
Perspective
Glass Company
Perspective Glass company was started in January 2008 by Shane and Ashley Prieto. Shane was previously the Vice President for Custom Glass Company from 1996 through 2007. Custom Glass Company was Shane's father's glazing company which was started in 1974. In 2015, Perspective Glass purchased the assets and fabrication shop from another glazing contractor.
The business includes a 40,000-sf manufacturing warehouse and construction installation team. We design, test, fabricate, install storefront and curtainwall systems for projects across South Florida. We have a captured Storefront system and a unitized four-sided structural glazed system tested and approved that will accommodate almost all project parameters.
Ready to Experience the
Perspective Difference?
Whether your project is big or small, our experienced team here at Perspective Glass Company is ready!
We're Ready to
Support Your Project
Every project taken on by Perspective Glass is another opportunity to create something of beauty and usability. Our designers and developers work hand in hand with owners and architects to bring every build to fruition, adding light, openness, and gravitas to each structure.
Let's Get Started!